I am absolutely in love with this collection (I've proposed it in the June kit). These papers are so inspired. Here the papers are 8x8. And new embellishments.

And I've prepared a project to create an album of our lives.
Remember, a project of Ali Edwards' "A Week in the Life " which I am also inspired last year...
I enjoyed this experience and I will repeat using this project.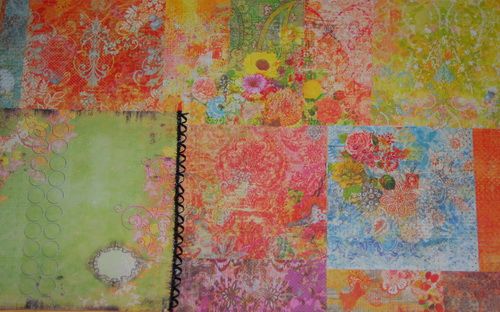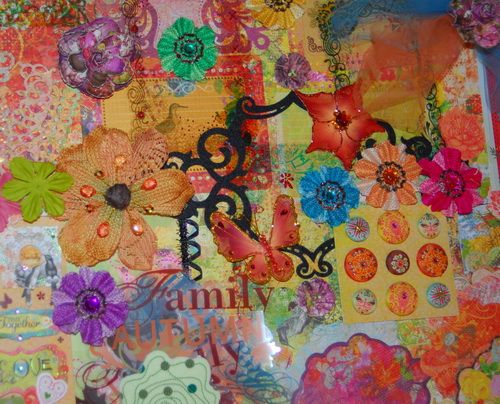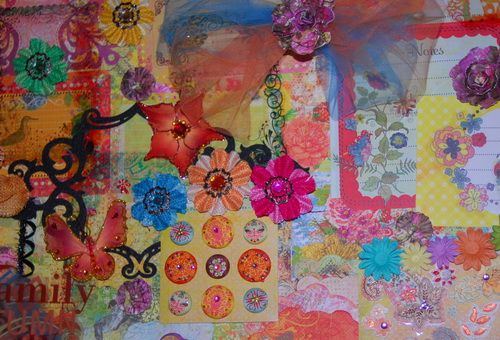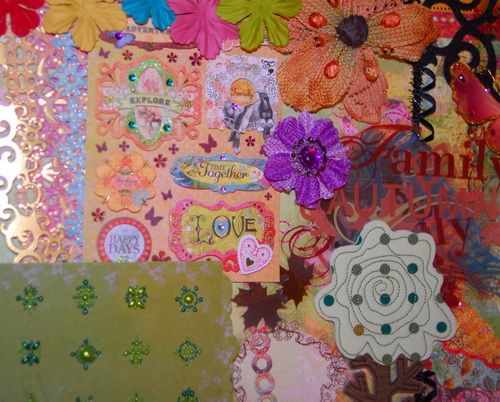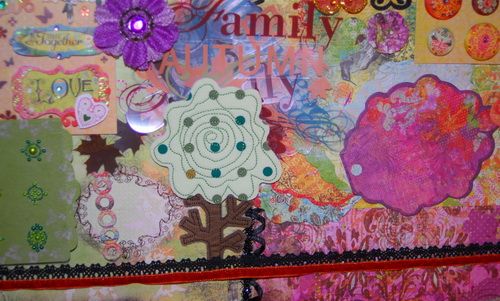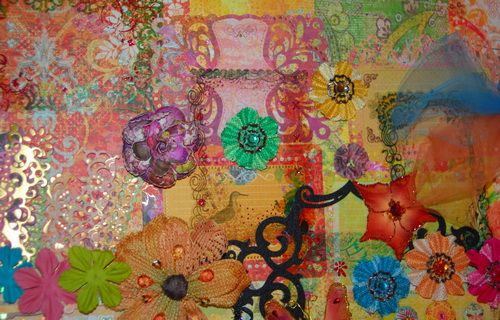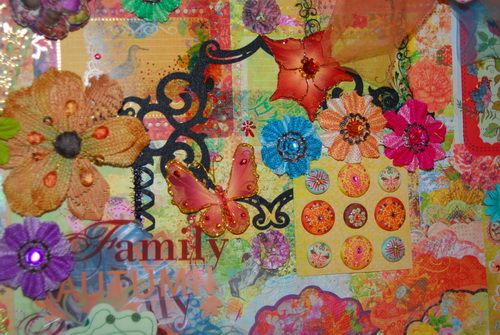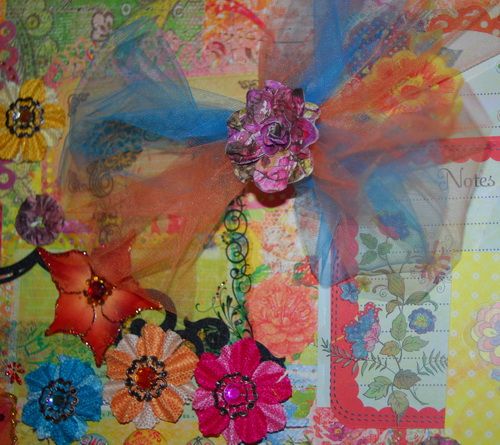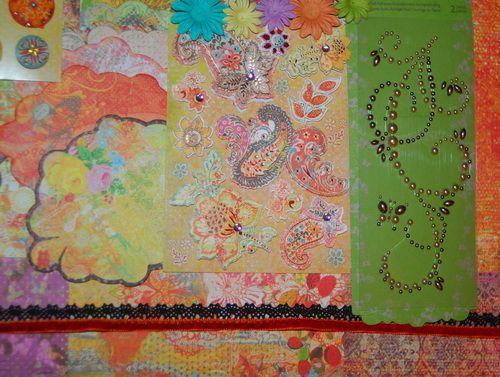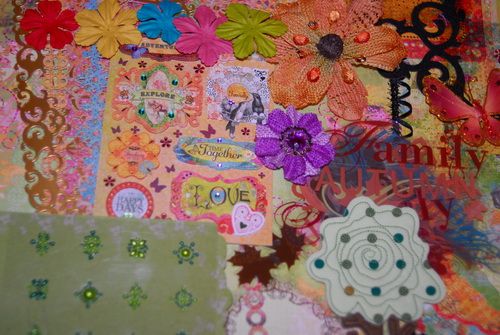 1 Sheet 12x12 Special Stitched Paper with black lace – Prima marketing
12 Sheets 8x8 Double Papers – K&Company

1 Decorative Felt Frame – Prima Marketing
4 Jouranling Tags with 4 Transparencies – Basic Grey
22 (11 Designs) Adhesive Borders – K&Company
27 Pieces Stickers (8 stickers in 3D) – K&Company
10 in 3D Stickers - K&Company
4 Different Die-Cut Cards – K&Company
2 Sheets Tiny Stickers Alpha – Making Memories
5 Different Acetate Die-Cut – K&Company
12 Different Die-Cut Tags – K&Company
30 pieces Clear Cuts – Little Yellow Bicycle
9 Fabric Brads – K&Company
6 Different colors Flowers with center jewelers – Prima Marketing
6 Flowers "Gallery Roses" - Prima Marketing
2 Fabric Shapes - Prima Marketing
Flower and Butterfly with Glitter and Gems - Prima Marketing
1 Big Flower with jewelry - Prima Marketing
5 different colors "Mixed Vintage" Flowers - Prima Marketing
5 Different Colors "Bright" Flowers - Prima Marketing
1 Slip Swirls Brown - Prima Marketing
12 Slip Center Green - Prima Marketing
12 Slip Center Different colors - Prima Marketing
12 Slip Center Different colors - Prima Marketing

Ribbons

1 y. Isabelle Rust/Raven – Beaux Regards
1 y. Orange Large Tuile
1 y. Blue Large Tuile