This project is to create an album using the new embossed chipboard of Tattered Angels (I'll show you the technique in "Step by Step" section) and as the rub-ons for foils of Creative Imaginations.

I've already shown this technique HERE.

Creative Imaginations talked about my album where I used this technique.

This project is full of embellishments...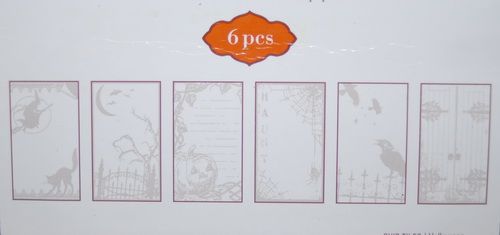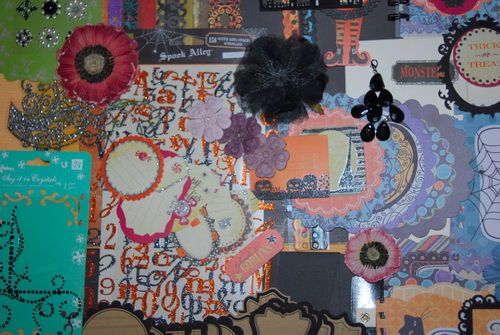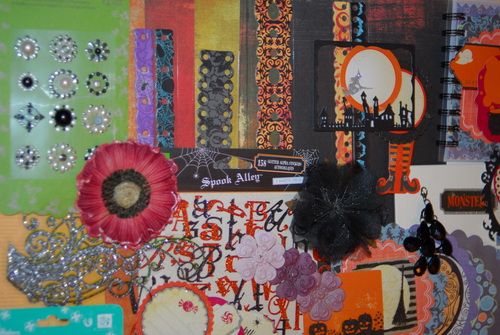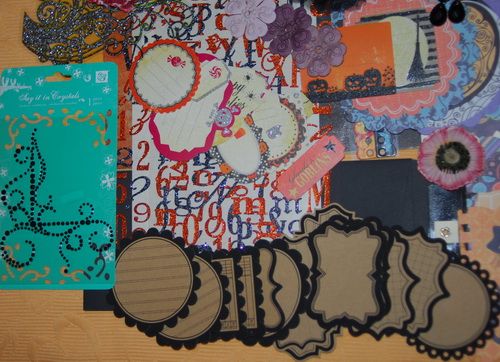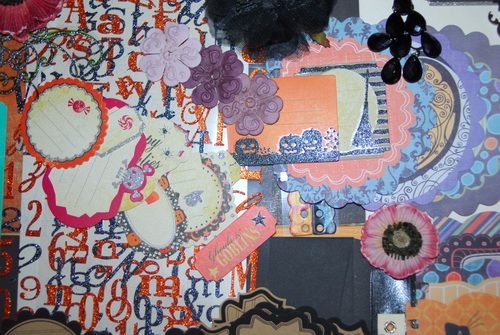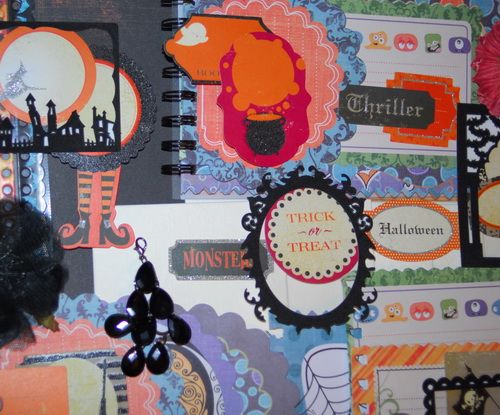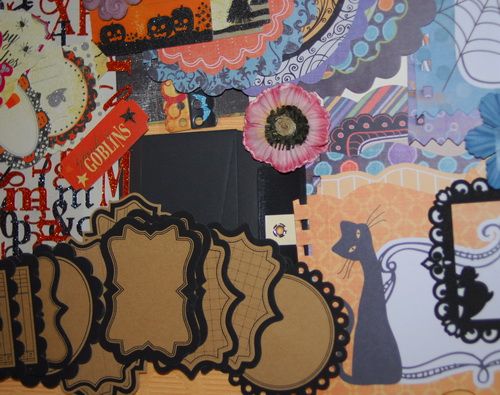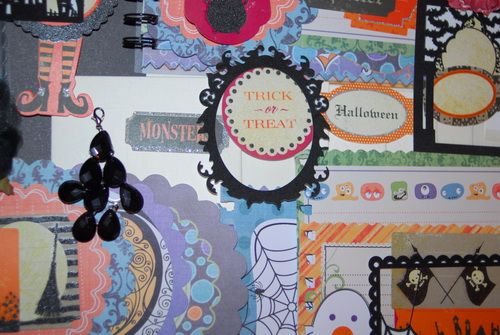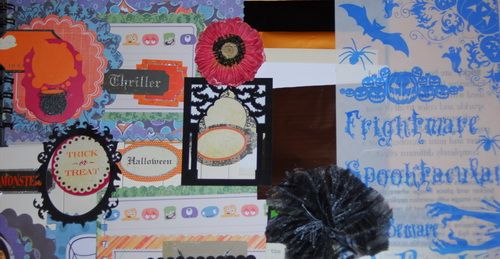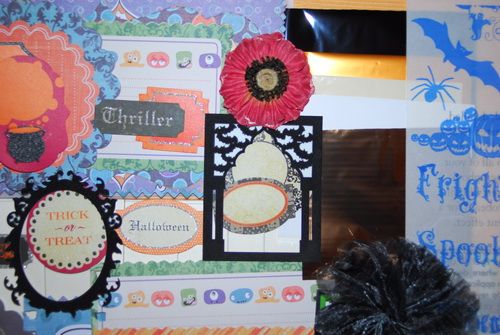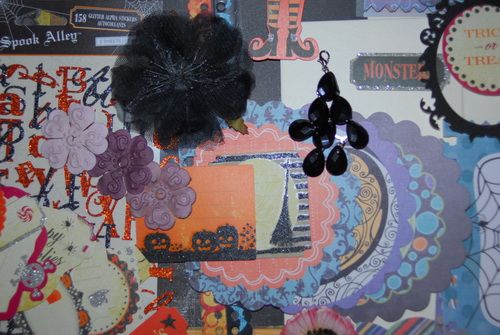 24 Sheets Book "Trick or Treat" – Fancy Pants Designs
6 pieces Chipboard Embossed Tiles (4x7) – Tattered Angels
6 Different colors double papers (6x12) – Basic Grey
6 Different Self-Adhesive Borders – Creative Imaginations
310 World Fetti Stickers (2 Sheets) – Making Memories
5 Different colors Foils - Stix2
158 Glitter Alpha Stickers (2 sheets) – Making Memories
1 Sheet Double side Rub-ons for foils – Creative Imaginations
1 Black Envelope
30 Different Glitter Die-Cut Journaling Stickers – Making Memories
27 Kraft Journaling Tags – Maya Road
5 Different Velvet Frames – Making Memories
2 Black Flowers – Prima Marketing
2 'Danseur Jete" Flowers - Prima Marketing
12 Sils Crystal Center - Prima Marketing
2 Black Crystals Corners - Prima Marketing
1 Glitter Cuts – Fancy Pants Designs
5 Different Colors Flowers - Prima Marketing
5 Different Colors Flowers - Prima Marketing
10 Black Gems - - Prima Marketing
1 Black T Drops – Teresa Collins